Bang og Olufsen's new sound system BeoSound Shape consist of hexagon shaped speakers, which you can customize and put on the wall as an anonymous speaker system.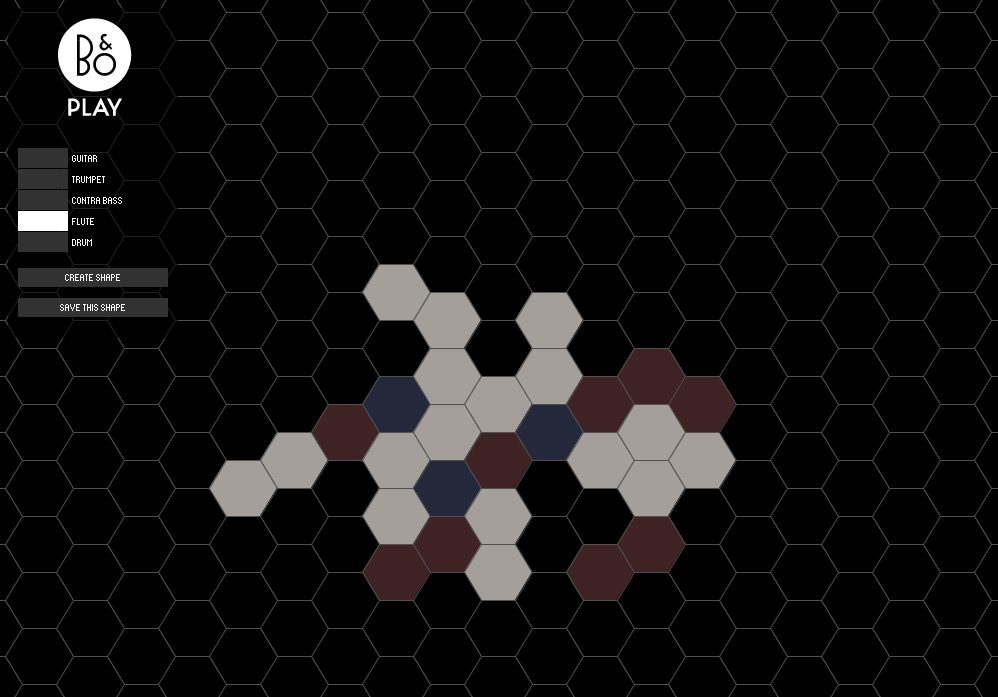 I was inspired to create a simple design tool - as part of a school assignment - to help a user create his or her own wall system.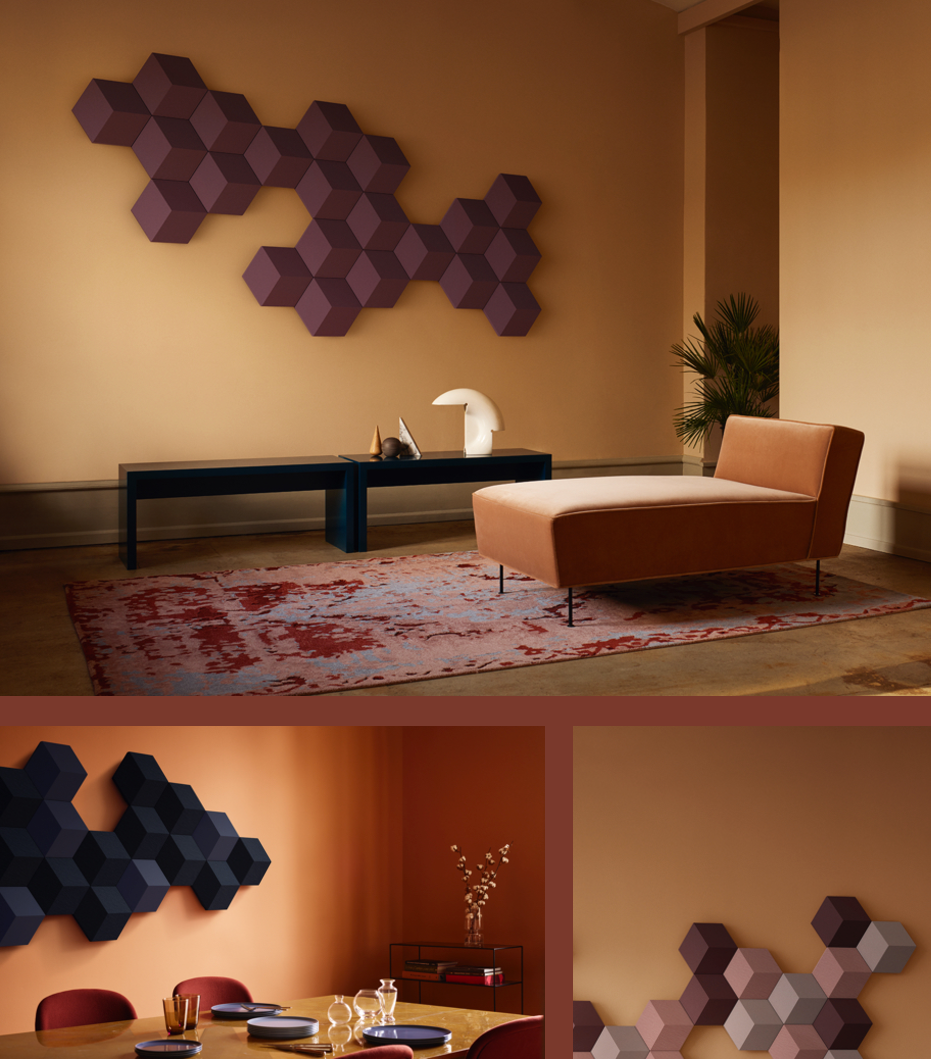 The design tool allows you to generate shapes based on predefined color settings, presented as instruments.
When you are done designing, you can save the shape as a PDF file, ready to be delivered to the production team.